SERVICE OFFERED
We pride ourselves in providing you with the quality services you need, at fair and competitive prices. Whether it is T-Shirts, Banners, Signs, Decals, Stickers, Vehicle Graphics, or Promotional Items, ArtLab's experienced staff can help you make the right choices for your marketing goals and to fit your budget.  Our talented artists can bring your ideas to life and we are all here to make sure you are completely satisfied. Contact ArtLab today to get started.
T-SHIRT SCREEN PRINTING AND EMBROIDERY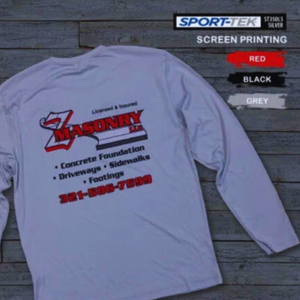 ArtLab's custom decorated T-shirts, Sweatshirts, Polos, and more can make your team, organization, or event stand out in the crowd! Our knowledgeable staff will work with you to choose the right garment to fit your needs and budget. artLab artists will create a design just for you!
At ArtLab, We Make You Look Good in great-looking T-shirts, Sweatshirts, and Polos! We want you to make a lasting impression for your organization and keep your team looking unified. We make you look good!
Whether you need just a few shirts, thousands of shirts, or anything in between, ArtLab can get the job done! You can choose to have your custom designs printed or embroidered. Just let us know what you have in mind. It's time to start getting creative! Take a look at our portfolio and blogs if you need some inspiration!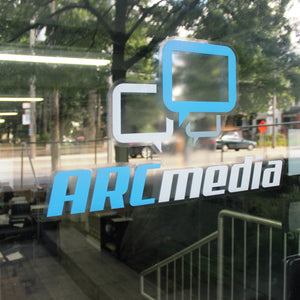 ArtLab can offer and produce many kinds of Signs and Banners to suit your needs. Tell us what your needs are so that we can recommend the right type and material to fit your situation and budget.
Among the signs we offer are; Exterior Signs for Storefronts, Windows, and Door Graphics to welcome your customers or let them know where you are. Exterior signs for projects such as Coming Soon, For Sale, or Construction Signs. Interior signs for Point of Purchase or Trade Show displays. Traffic flow and Informational signs as well as advertising signs to announce upcoming events!

ArtLab Banners come in all sizes and many different fabrics. Tell us your needs and artLab can fabricate the right banner for you. Digitally printed, full-color vinyl banners come with hems and grommets, ready to hang. For oversize, outdoor banners we recommend mesh banners that allow the air to flow through and keep the wind from tearing down your banner. Need a softer fabric look for a stage backdrop, we can do that too! Our outdoor banners are durable and colorful, our cloth banners and table covers are great for trade shows and are washable too.
We also make real estate and construction signs that will make your company or next building project stand out! These signs are durable and hold up to the Florida elements. Contact us today to get started!
DECALS, STICKERS AND MAGNETS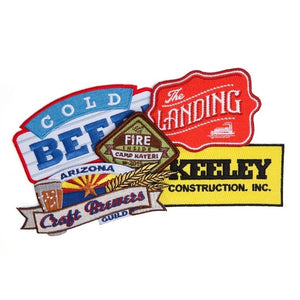 Everyone loves Decals, Stickers, and Magnets. You see them everywhere! In traffic on the car in front of you, on notebooks and lockers at school, on surfboards and sports equipment, and even on your refrigerator at home. Business and Industry use permanent decals to specify safety information and instructions for use on all types of equipment. Fleet decals can be affixed to equipment to easily identify your company on the job site. You can also use magnets as temporary vehicle signage. Decals, Stickers, and Magnets can be ordered in all shapes and sizes as well as on a variety of materials to best suit the job at hand.
Here is a Great Idea! Hand out colorful decals, stickers, or magnets as a self-promotion at your next event. artLab will work with you to help design these items that will leave a lasting impression with clients and potential customers long after your next event or trade show is over.
It's time to get your name out there! Decals and Magnets can help you do just that.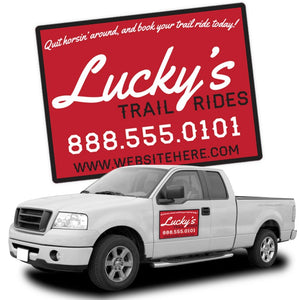 Whether you have only one vehicle or an entire fleet, ArtLab's custom-designed vehicle graphics have proven themselves to be the best advertising bargain going! A properly designed vehicle graphic advertises for you 24/7 and 365 days a year. It is seen daily in your target market area as you travel from job to job, deliveries, or on sales calls. The best part is you only pay for it once and get years of targeted advertising. Compare that to advertising in the newspaper for instance.
ArtLab vehicle graphics can be as simple as company logos on fleet truck doors for identification purposes, or full-color, full-coverage, high-resolution graphics covering the entire truck!
It's time to get the show (or your business name) on the road! artLab vehicle graphics will make a huge impact and give people a way to notice you wherever you go. With quality design and artwork, vehicle graphics and wraps are a great way to gain new customers.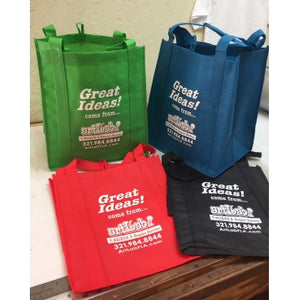 Advertise your business, organization, or Event on literally thousands of products! Anything from Business Cards, Postcards, and Brochures to Chip Clips, Pencils  Drinking Glasses, and Mugs. If you want your logo on it, artLab can source it and print it for you. Co-ordinate your next marketing campaign with those little extra give-aways your clients will love. Our SeaDek client gives away Frisbees and Aluminum Bottle openers at their boat shows, along with t-shirts, all featuring their internationally known logo! We can keep you informed about what is new and hot on the promotional products market and help you select the products that suit your marketing needs. Still the hottest item in promotions, the T-Shirt is always a sure bet.

A mainstay of self-promotion is the Business Card. We design and print quality business cards that leave an impression! These professional cards reflect on who you are as a company, so we make sure they look good because when you look good, we look good! At artLab we can easily turn your Logo and T-Shirt design into matching Business Cards we also do Post Cards, Sales Sheets, and Brochures too!
Make an impact on potential customers with custom brochures, sales sheets, and postcards. These are a great way to show off your services and/or products. Brochures are great for handing out door to door or even leaving them in your entrance for current customers to take and use to hand out as a referral!
It's time to start informing people of what you do… Contact us today to discuss how your next marketing campaign can look!